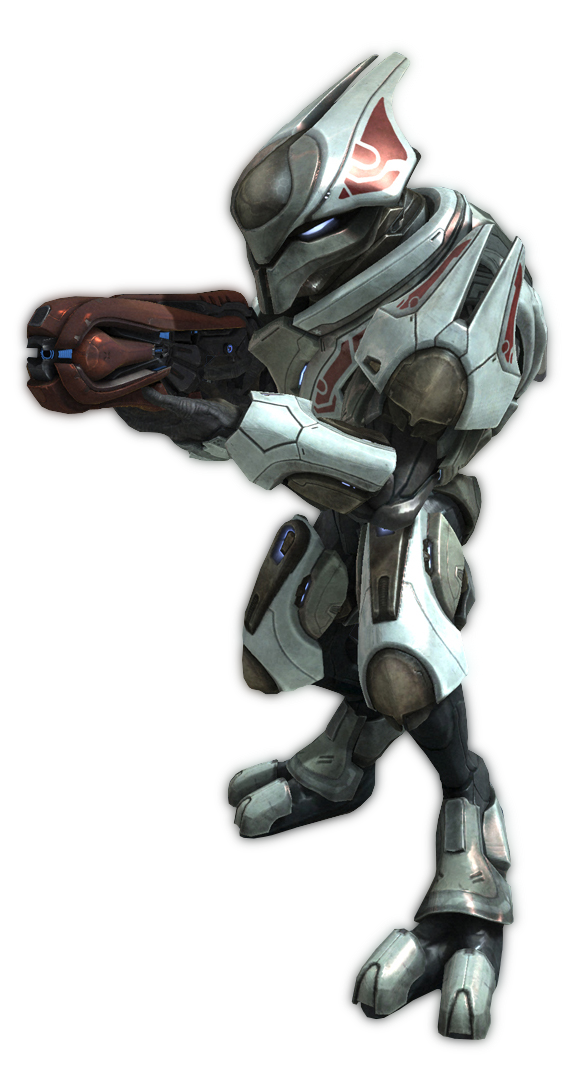 Name: Shipmaster U'se 'Fulsam'ee
Age: 36 earth cycles
Gender: Male
Race: Sangheili
Weapon/s:
Energy Sword
Plasma Rifle
Needler
Equipment:
Sangheili Personal Energy Shield
Sangheili Ultra Combat Harness
Type-3 Refraction Dissonance Modifier
Perks:
Advanced Training - Higher chance to dodge, critical
Intimidating - Enemies are more inclined to target you
Disciplined (Arousal) - Increased resistance to charm-based actions
Disciplined (Anger) - Less chance to be enraged through dialogue
Personality: Disciplined, Serious
Background:U'se, as a child, was very physically active. He participated in many Sangeilan activities, such as the extremely popular sport of hunting small rat-like creatures, native to Sangelios. He grew up in a common room, with fifteen others, the majority of which He befriended. While most of those U'se hasn`t contacted in years, a small few He likes to keep in touch with. After joining the Sangheilian Armed Forces at the age of twenty two earth cycles (converted from Sangelios cycles), he went on several campaigns, rising to the rank of Major withing his four years. During his sixth year of serving in the SAF, he and a small squad of seven lower-ranked Sangheili were sent to investigate a potential colony site, not far from their outer-most colony. Soon after He and His small ground team were dropped onto the planet`s surface, they began to survey their immediate area. Noticing a structure in the distance, they decided to check it out. Once they had come close enough to the structure, they found it was inhabited by Jiralhanae, a race which the Sangheili are hostile towards. After fighting off the majority of the Jiralhanae, U'se`s squad had taken 5 casualties, leaving only U'se and two others,  He'lo 'Mdama'ee and Cro'ze Nosol'ee. U'se called for extraction, which was sent in the form of a Phantom. In an attempt to recover His comrades, He ordered his remaining squad members to bring the bodies of the fallen Sangheili onto the Phantom, though to no avail, as they were well and truly deceased. His remain two squad members quickly became friends with U'se. A few earth weeks later, U'se was congratulated for His bravery, and also promoted to Ultra. He'lo 'Mdama'ee and Cro'ze Noso'ee received promotions to Major. 5 more years into His career, U'se was promoted to Zealot, and was given command of a DAV-Class light corvette. After His ship was sent into hyper-drive at His Fleet Master`s command, it was accidentally sent through a portal into a strange world. Arriving alone, U'se 'Fulsam'ee begins to search for His comrades...
Light song: Payday 2 OST - The Mark
Dark song: Payday 2 OST - Full Force Forward
Reason/s for arriving on the island: Nonconsentual
Additional Details:
Text Color - #660000
Permission for third-party image use given by
Glass
.
Last edited by Radiant Spark on Fri Dec 20, 2013 4:13 pm; edited 2 times in total